We provide a comprehensive framework for the delivery of snow and ice management services. Hours of preparation go into planning for every season. The right equipment is allocated, crews are trained and operational systems are tested to ensure that we deliver the level of service that our clients deserve.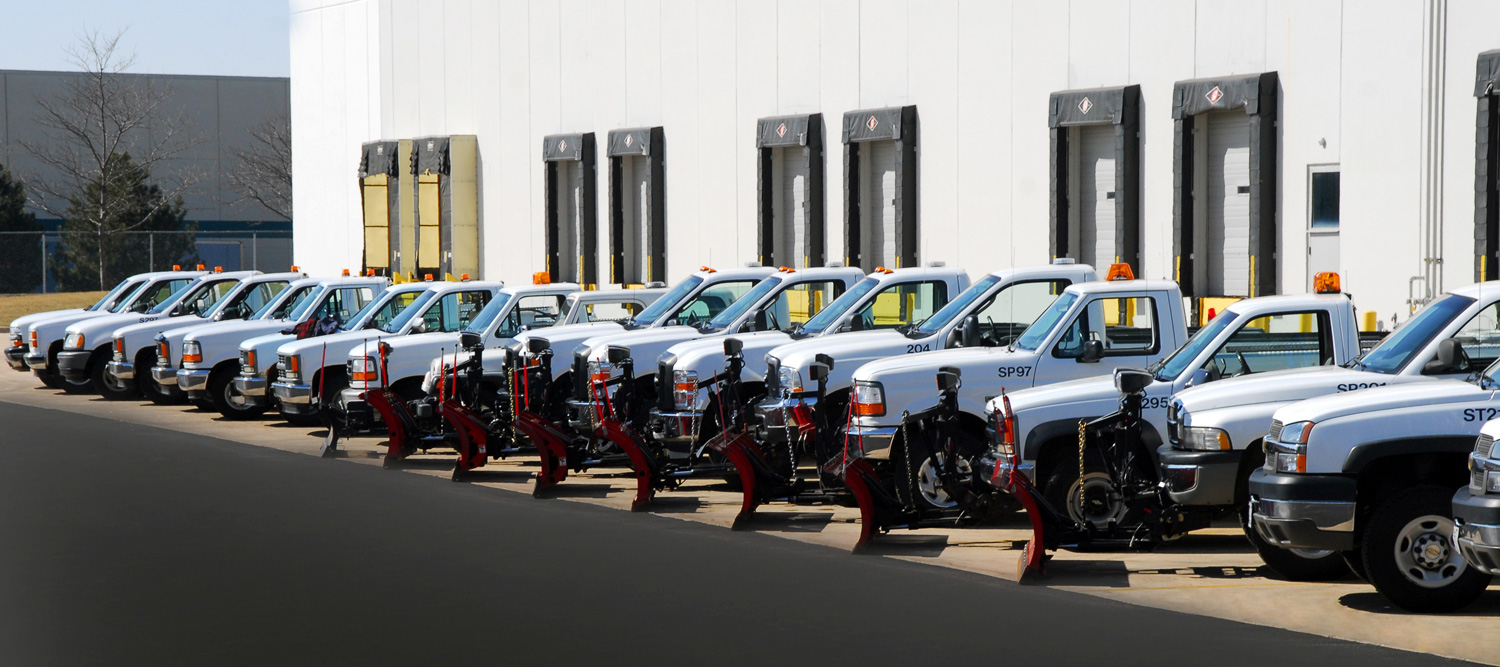 Careful planning and seamless execution make us the very best in the snow business!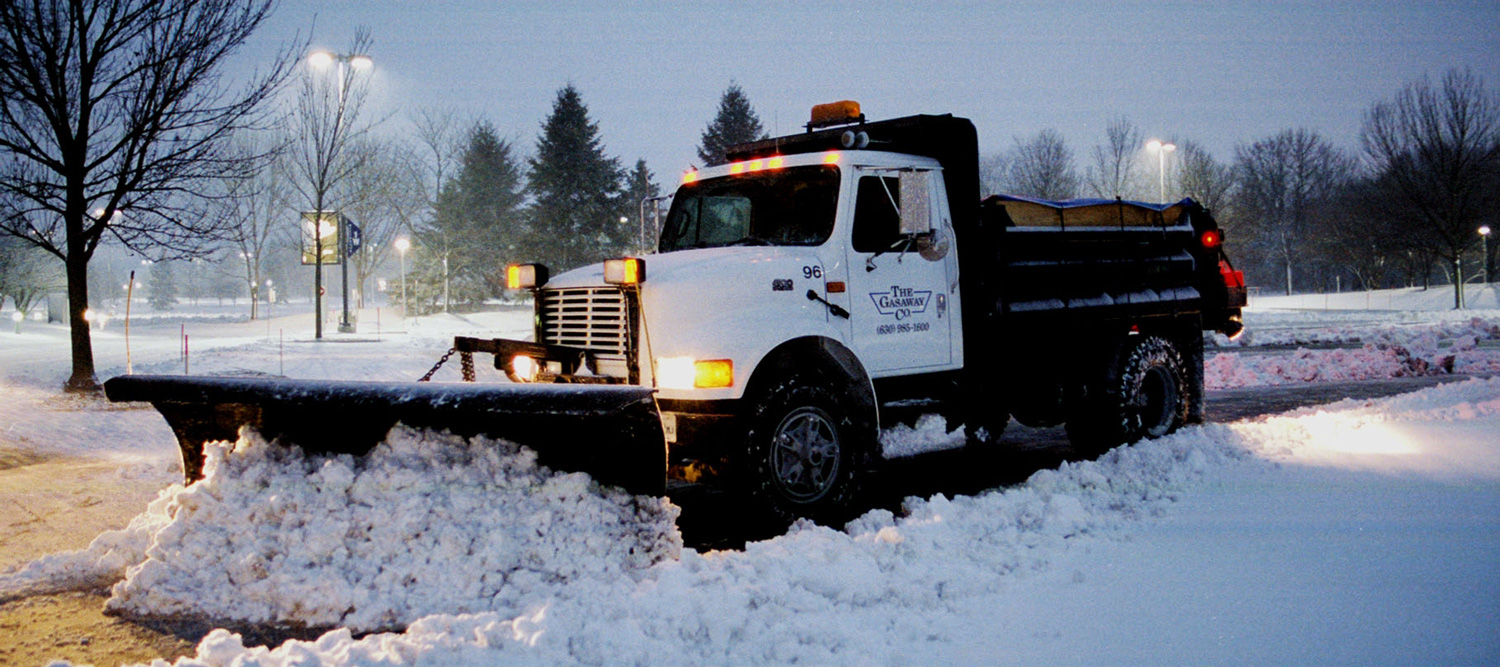 PLOWING
Every client property is assigned the right equipment to move the maximum amount of snow in the shortest period of time. Our goal is to ensure safety while limiting interruption to business operations.
PARKING DECKS
Parking decks are serviced with small, light-weight equipment that can be maneuvered in confined spaces. Rubberized plow blades, snow blowers, brooms and specialized deicers clear decks without harming the membrane.
BROOMING
Brushing and sweeping parking decks removes residual snow and gives the surface a groomed appearance. This reduces the amount of deicer needed and is safer for the deck membrane, better for the environment and more cost effective.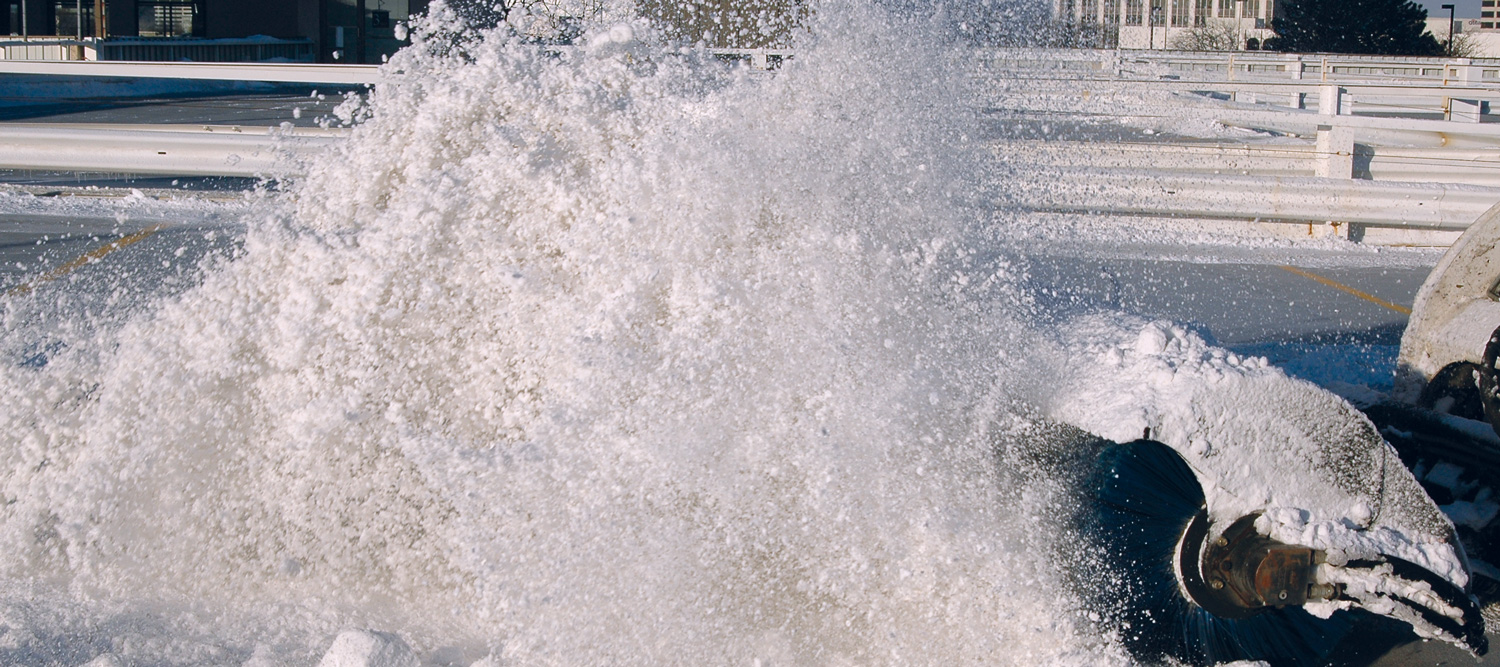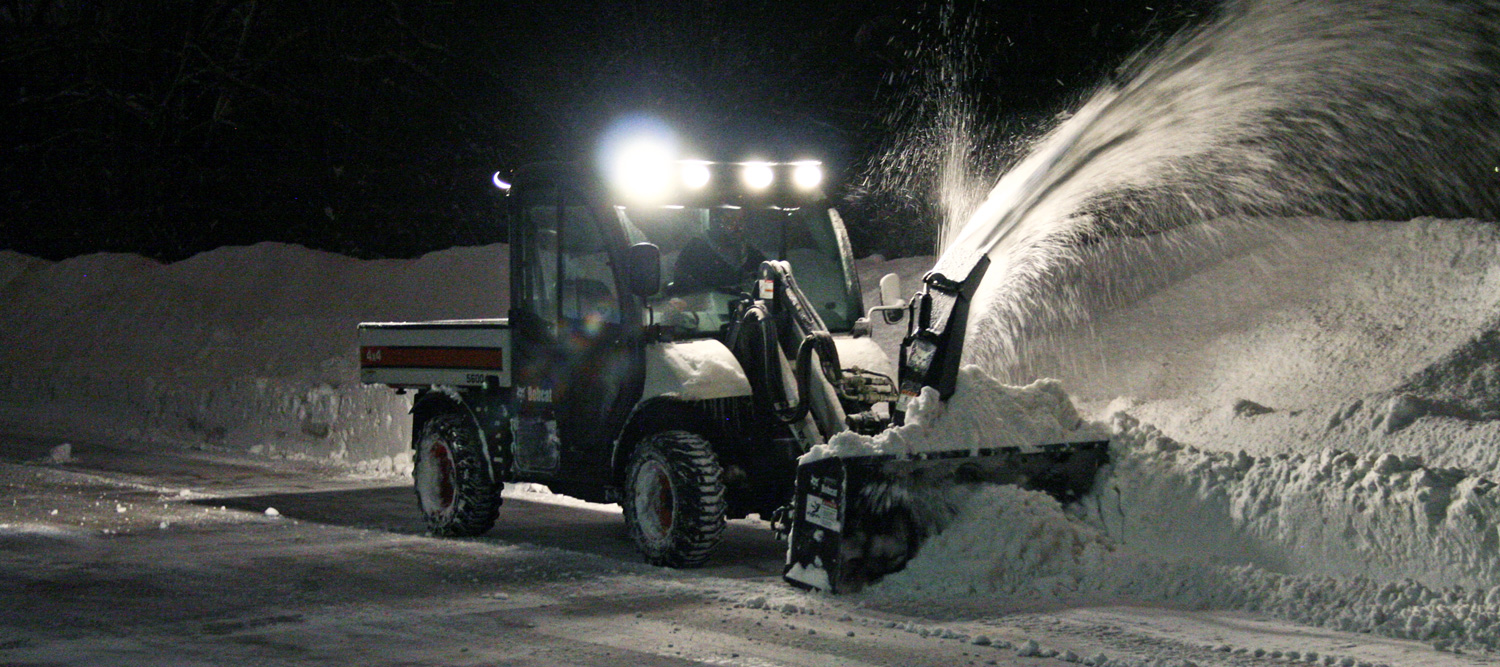 SNOW BLOWING
Large, skid steer mounted snow blowers are employed as an alternative to plowing. This method is used on surfaces that cannot accommodate a heavy pile of snow.
ANTI-ICING
Parking lots and decks can be treated with liquid deicers before a snow storm to prevent ice from bonding with the pavement — even in extreme temperatures. Calibrated application ensures optimum results while using the minimum amount of product.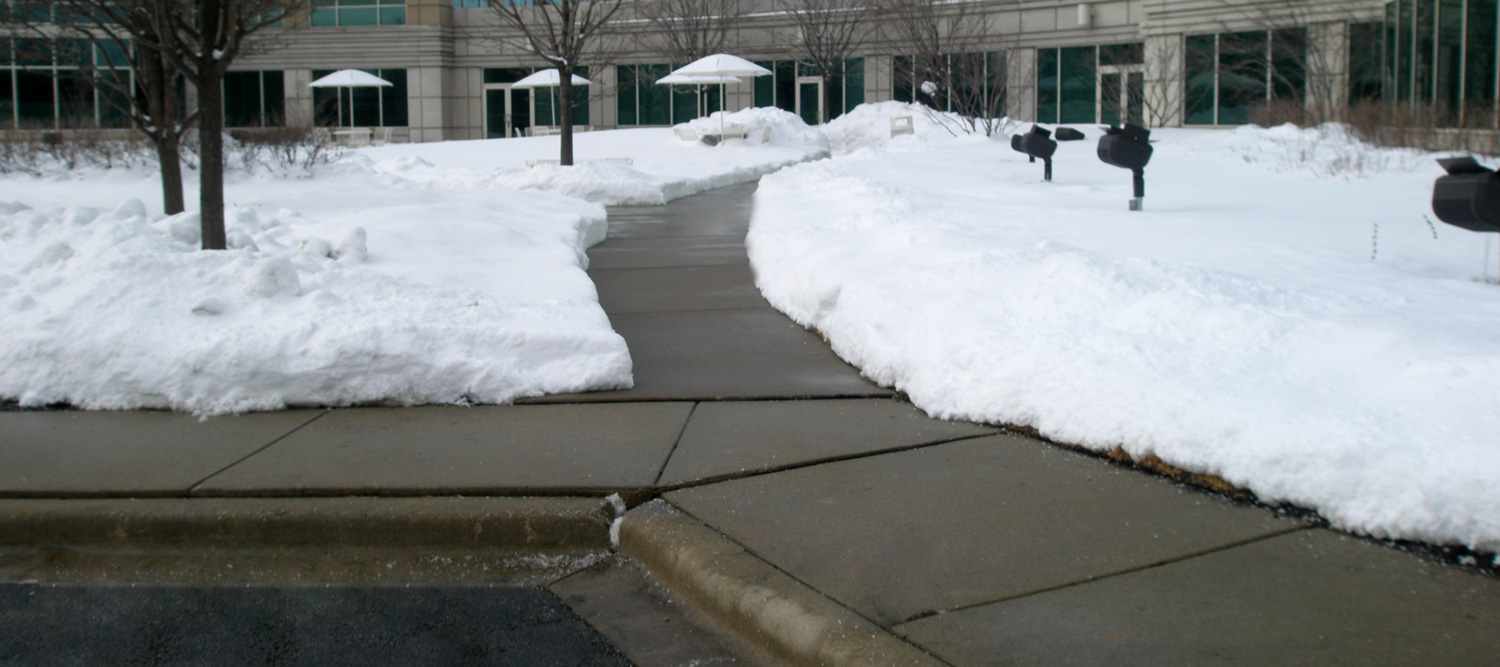 DETAILING / FINISHING
Crews use shovels and brooms to clear pedestrian walkways and access to resources such as fire hydrants and mail boxes. Sidewalks are cleared edge-to-edge and corners are squared to give the property a groomed appearance.
BLIZZARD CONTINGENCY
Before the season starts, crews are trained, equipment is assigned and systems are prepared to react to any weather condition. During a blizzard, employees are scheduled for multiple shifts, overnight accommodations are provided and back-up generators are in place to ensure critical operations are not interrupted
Are You Social?
We Are! Join Us!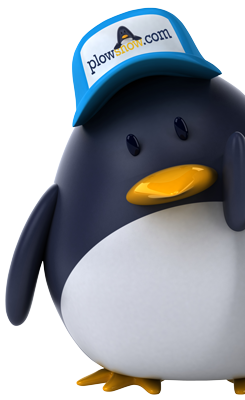 CURIOUS TO LEARN MORE?
For a No-Obligation property assessment and quote, contact one of our snow and ice management consultants!
Call Today!
630.985.1600
PlowSnow.com a division  of The Gasaway Maintenance Company  |  Romeoville, Illinois  |  630.985.1600